read more https://grishaeva.com/grishaeva-elena-dj-le-nochka/ читать больше на русском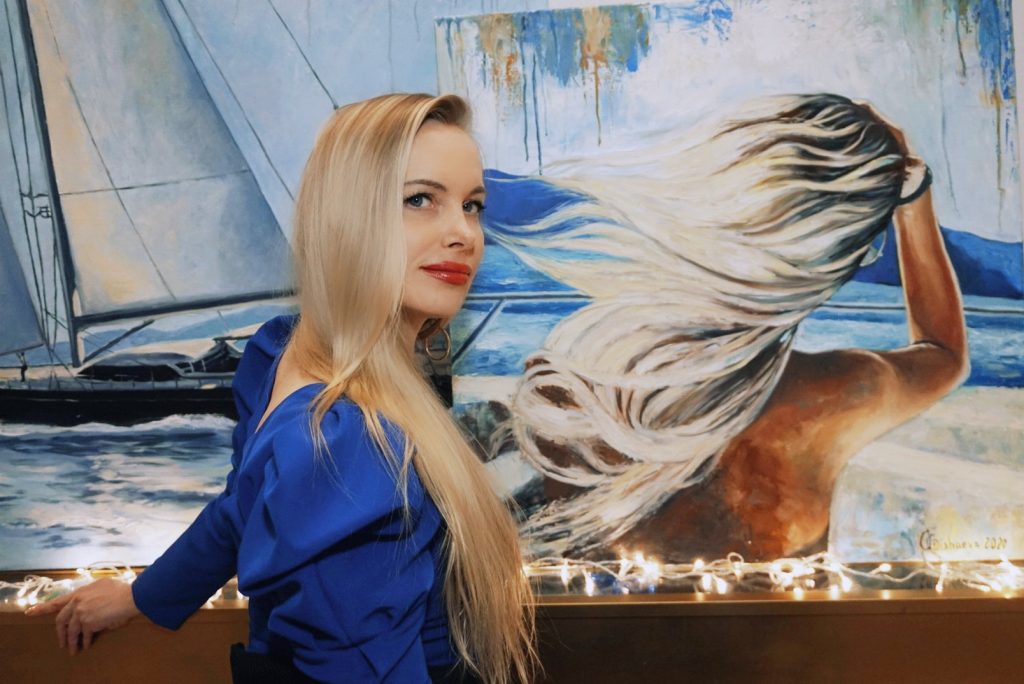 I mix different types of art as a multi-potential architect, interior designer, fashion designer, actress, artist, dancer, DJ and producer dg Le Nochka, and I also make films. I live 50/50 between Russia and France
Three elements inspire me, animals, the sea and music, especially at sunset. Therefore, my paintings are based on two different themes, one is the sea, and the second is cats (in my paintings I depict Hermitage cats, this is a special breed of cats living in the Hermitage Museum in St. Petersburg, the capital of cat culture Russia)
I created a style between impressionism, suprematism and cat realism. And I called it suprecatism, and also came up with a musical art show a" Love dose", where I appreciated the pictures with cats in love as a percentage of love. And you can see and listen to the images as they are called by existing songs. To do this, you just need to enter the name on your smartphone. I also open the exhibition myself as a DJ with house music specially selected mix Love Dose for the theme my exibition of love dose.
I like to use oil paints in my work for the texture of the material which is interesting to work with in stages, for how the material changes during the drying process. And you can create transparent layers by adding, for example, heat and cold at the end on top of an already finished work. I have many more ideas that sometimes seem unrealistic, but soon everything will become a reality, and it will take your breath away.